Transforming & Enriching Your Homes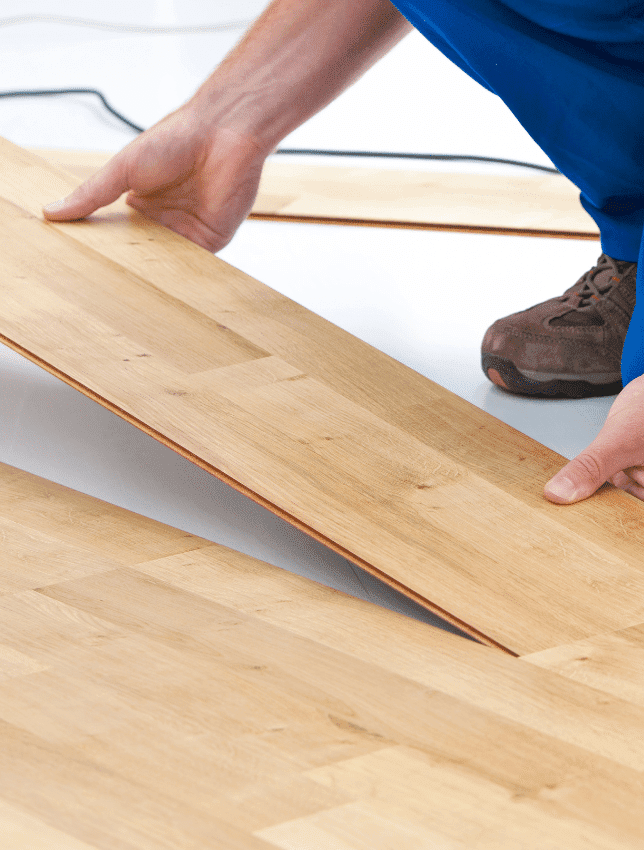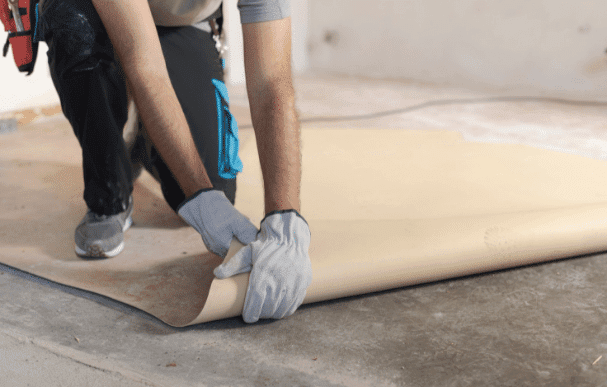 Quality Flooring Contractors
Floors are not just something that cover the foundation of your home. They are so much more than a functional necessity. Good flooring complements the design of your home and brings comfort to your feet. A beautiful, stylish home begins with the floors. Without the right material and design, the rest of your home won't look right. Plus, the wrong flooring choice may not work well with homeowners' lifestyles. For instance, people with pets shouldn't have too much carpeting, whereas those with joint troubles may prefer this option. Let our contractors help you find the perfect option for your home and lifestyle!
How to Choose the Right Flooring
We'll be the first to admit that choosing the right flooring is difficult, especially when there is such an abundance of great options. In the end, the best way to choose the best flooring option is by asking yourself three basic questions. One, what would fit well with the rest of your home design? Two, what carpet fits best with my lifestyle? For instance, how much you cook and whether you have small children affect your choice. Third, what is my budget? Depending on your budget, you may need to choose laminate over hardwood or ceramic above marble. Once you know the answer to all of these questions, you should be able to narrow down your options.
What are the Best Types of Flooring?
This answer varies for everyone. Homeowners who love rustic styles may find hardwood is the best choice for them, whereas those who value a cozy cottage vibe may opt for carpet. However, some options are superior to others in general. One of the best materials available is natural stone. It's both durable and beautiful. Options like slate and marble add a sophisticated, elegant air to your home. But natural stone—while an amazing choice that adds value to homes—can get expensive. It's also not a good choice for those with pets who will scratch the surface. Therefore, what's best for one person may not be for another, and you'll have to choose the flooring that suits your specific needs.
Why Choose Prime Remodeling For Flooring Needs?
Prime Remodeling is an excellent choice when it comes to flooring contractors. Our professionals have more than twenty years of combined experience, and they work together with a team of designers to make sure your floors look beautiful and fit in with the scheme of the rest of your home. When you work with the Prime Remodeling team, you reap the benefits of a full-scale company. We handle everything, from styling and ordering materials to installing the floors themselves. You can feel safe leaving your home in our capable hands.
If your current flooring doesn't suit the needs of your and your family's lifestyle, it's time for a change. Prime Remodeling's team can install the perfect floors for your home. The well-being and happiness of our customers are of the utmost importance to us, and we want to make sure all of our neighbors in the Houston, Texas, area get the most out of their residences. So what are you waiting for? Give us a call today!
Frequently Asked Questions
How Much Does Flooring Installation Cost?
That depends on the size of your space and the pattern and materials you choose. We'd be happy to give you a specific number if you contact us today for a free quote!
How Long Does Flooring Installation Take?
Once again, this depends on the amount of flooring we're putting down, the material, and the pattern. It can take anywhere from one to 10 days to install a floor, give or take.
Are You Insured?
Yes, Prime Remodeling is a licensed and insured company. We'd be glad to provide copies of documents proving our qualifications.
High-Quality Home Renovation Projects in Houston, Texas