Transforming & Enriching Your Homes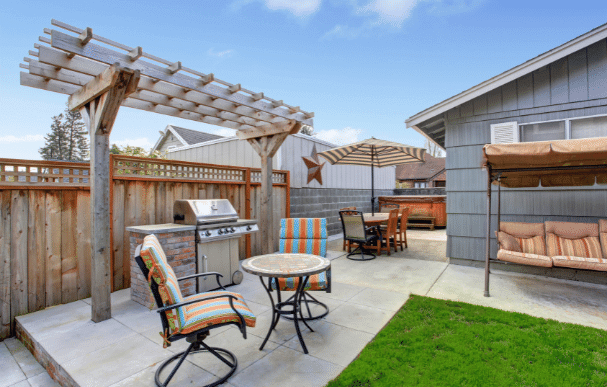 Professional Patio Cover Installation in Houston
A fashionable outdoor space enhances the beauty of your home. A covered patio can take an already gorgeous home to new levels, add curb appeal, and increase the value of your property. Plus, patios are so versatile. You can add outdoor furniture and lights to make a relaxing place for your family to spend evenings on warm days or create a cooking station. There's something special about summer BBQ and the smell of charcoal.
Why Hire a Professional Contractor?
Installing a patio cover may seem like a relatively simple endeavor. Compared to other home improvement projects such as adding an addition or remodeling a kitchen, installing a patio cover is simple. However, that doesn't mean it's easy for someone inexperienced to do. Our team at Prime Remodeling knows how to get the job done quickly and well without incurring extra costs due to mistakes that often accompany DIY projects.
Get the Best Design With Prime Remodeling!
At Prime Remodeling, our team of contractors and designers work together to bring you home improvement masterpieces. When you choose to work with us, we'll tell you all about the latest style options and help you choose the right one. A patio cover should integrate smoothly with the rest of your home's design. We'll make sure the exterior of your home stays beautiful while adding the right elements to enhance the current layout.
The experts at Prime Remodeling have over twenty years of combined experience, and they're always willing to help homeowners create the property of their dreams. Customer satisfaction is our number one priority, and we won't finish your project until we're sure you're happy. That's the Prime Remodeling way. So what are you waiting for you? Reach out today for a free quote and take the next step toward the perfect patio cover.
Frequently Asked Questions
How Much Are Patio Covers?
That depends on what type of design you choose and how large your patio is. We can give you a more accurate price if you contact us for a free estimate.
Will I Need a Permit To Install My Patio Cover?
Because it is an extensive home improvement project, yes. Our team at Prime Remodeling will help you obtain the necessary permits.
Are You Insured?
Yes, we are a licensed and insured business. In the event of any damage to your home during the installation, you wouldn't have to pay for anything. That is why it is always better to choose a contractor for these types of projects. There is less chance for error, and in the event something happens, you won't have to shoulder the costs.
High-Quality Home Renovation Projects in Houston, Texas